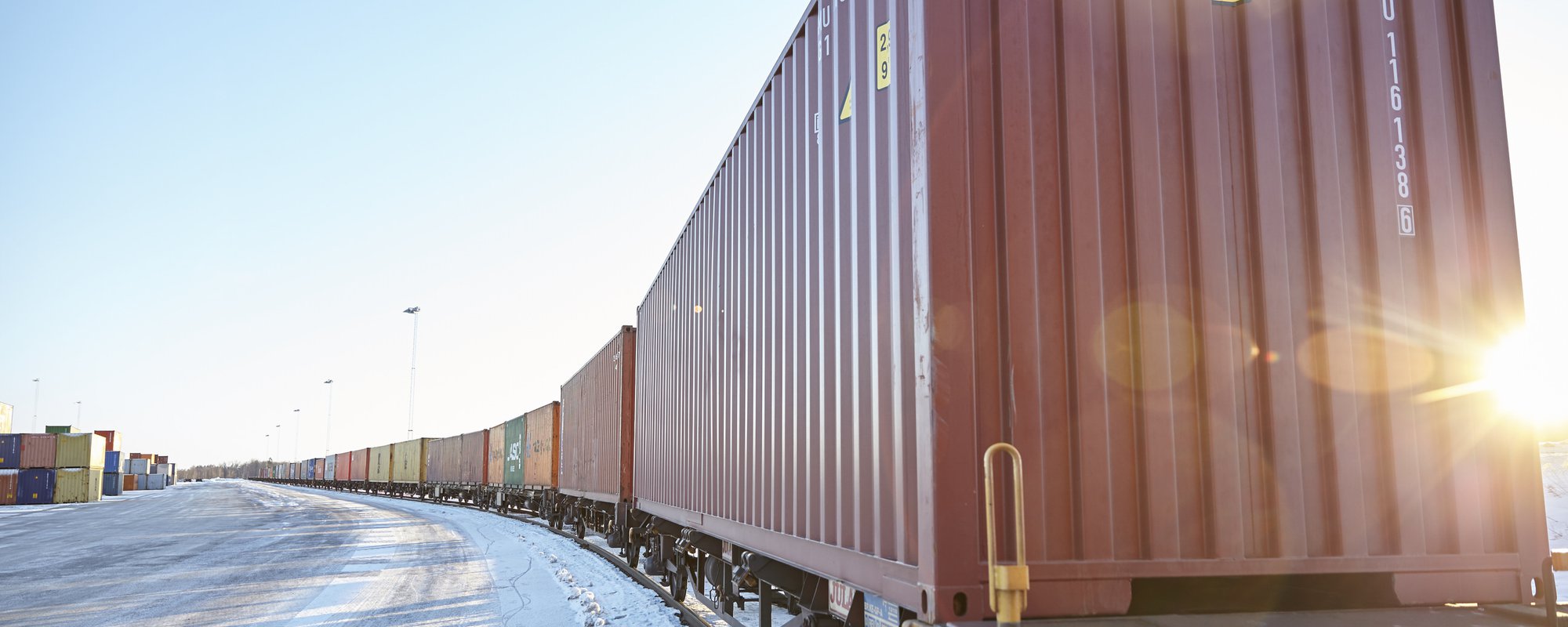 Effective green logistics
Jula Logistics
Jula Logistics is the logistics company for the Jula Holding Group. Jula Logistics acquired a Dryport at Marjarp in Falköping in 2018, which marked the development of the company to an independent business.
Jula's commitment to the development of the rail shuttle between Falköping and Gothenburg began earlier, however, in 2014. Jula has worked hard and made major investments in the development of the shuttle during the period from its initiation up to the acquisition. The acquisition awoke the interest of other players who wanted to utilise the sustainable solutions of Jula Logistics.
Two new rail tracks are now being built to secure capacity at Marjarp and they will be ready in 2020.
Comprehensive activity
As of today operations consist of a container shuttle that runs from Gothenburg to Falköping 5-6 times every week.
There is also a rail shuttle from Duisburg to Falköping four days a week.
At the present time around 30,000 TIU is handled every year. There is also extensive capacity to grow and expand.
The Dryport also takes care of a certain amount of storage and stuffing, which will be considerably expanded in future.
Jula Logistics owns the property for Jula's central warehouse in Skara.
Kontakt