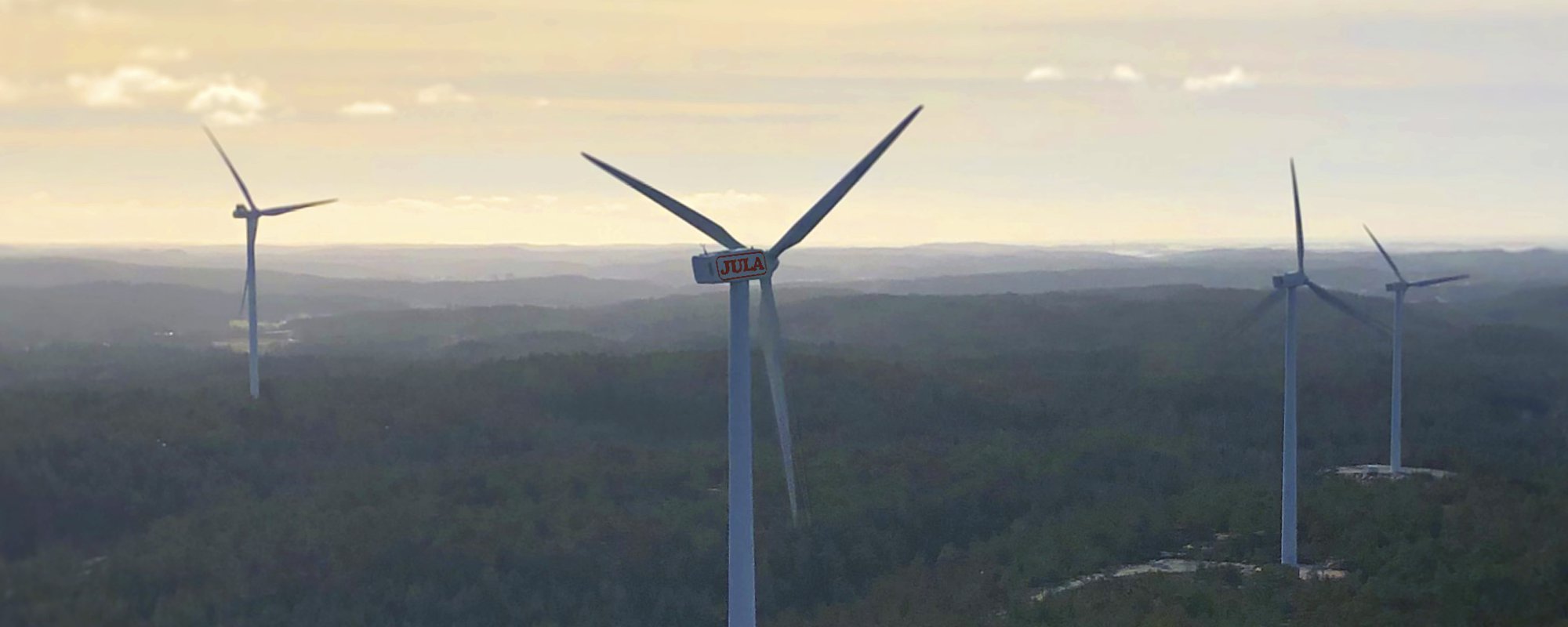 A natural part of the business model
The Jula Holding Group aims to be climate neutral in 2030. This overall target refers to all companies in the Jula Holding Group.
Jula Holding is sustainable through our long-term undertaking to build an independent group that will hold for generations.The group operates in several sectors, for example in finance and real estate, which means that all the companies have different prerequisites, opportunities and challenges.

What they have in common, however, is their approach, which means that all the companies are permeated by responsibility, our honesty of purpose and genuine businessmanship. The companies that the group chooses to invest in or acquire must be genuine, committed, and create curiosity and faith in the future.

– The group has developed, and for me it is important to consider the long-term perspective and the family in the business. We continue to work hard with sustainability and our explicit objective is to be climate neutral by 2030, says Karl-Johan Blank.
Long-term sustainability
Jula Holding's sustainability undertaking has its starting point in the UN's global targets for sustainable development. This means that the companies in the group must also align their sustainability targets to these. The overall objective of the group is that the companies will be climate neutral in 2030. The companies define and set targets accordingly.

The sustainability undertaking also means that sustainable structures should be integrated in the companies' business models, and as such should be a natural part of the whole group. In this way each company becomes sustainable both in the short and long-term.
Focal areas
The overall targets of the group have been divided up into the following areas. The focal areas include more than just calculations for emissions, since even these are prioritised for our sustainability undertaking. Each company interprets the focal areas on the basis of their own business activities, in order to subsequently set targets and activities that are integrated in their business model.
Circulate more
Provide simple, cost-efficient, sustainable alternatives
Supply new sustainable technology and innovations
Create a profitable and circular ecocycle
Circular approach in the product life cycle
Responsible and honest
Transparency and honesty in our offering
Working with responsible suppliers
Safe workplaces and everyone has the same opportunities to develop
Working for climate neutral solutions
Renewable energy in our value chain