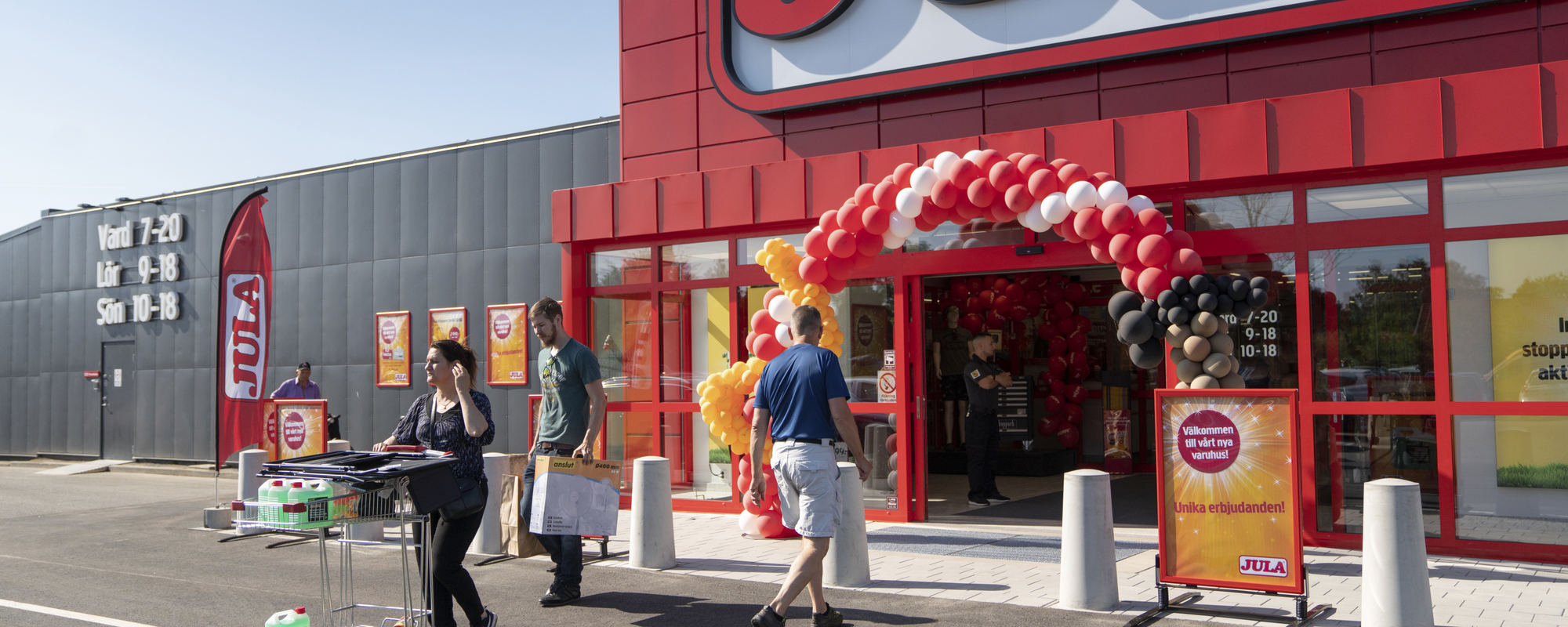 Jula Holding – sustainable, responsible, long-term, profitable
Follow along on the expansive journey of Jula Holding
Jula Holding is a family-owned group in retail, real estate, finance, logistics and hotel.
The head office of the Jula Holding Group is in Skara, Sweden. The group has approx. 3500 employees and in 2019 a turnover of SEK 8.1 billion.
The group sprang up out of Jula, which was founded in 1979. Karl-Johan Blank, owner and CEO, has been involved from the start and has built up the business.
7 companies
The group consists of seven companies: Jula, Hööks, Jula Logistics, G&K Blanks Fastigheter, Wästgöta Finans, Jula Energi & Miljö and Jula Hotell & Konferens.
3500 employees
Lots of job opportunities in retail, warehousing, logistics, administration, marketing and IT.
8 billion
The group had a turnover of SEK 8 billon in 2019.
6 countries
The Jula Holding Group operates in six countries today: Sweden, Norway, Denmark, Finland, Poland and China.